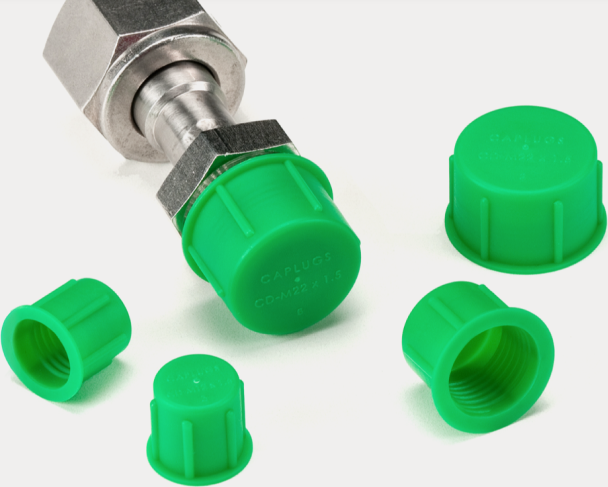 Caps
Superior product protection you can trust
Caplugs carries a wide selection of caps in a variety of colors, shapes and material options to fit a range of products. Find the protective caps you need and order conveniently online today.
Shop All Caps
Introducing
The OE Series Open-End Thread Protectors
The OE Series pipe caps shield threaded pipes and conduits during shipping, storage and transit. Available with optional tear ring Grip It & Rip It™ design.
Shop the OE series
High Performance Materials
Protective caps are made using a variety of standard material options, giving our parts different performance features to meet your specific application or working conditions.
Low-density polyethelene
High-density polyethylene
Conductive polyethelene copolymer
Static dissipative polyethylene
FlexTemp (thermospastic rubber)
Recyclable polyethylene
Vinyl
Flex500TM Vinyl
Steel & zinc plate
Silicone
Neoprene
Aluminum
View Material Data Chart
Material temperature ratings range from 150°F to 650°F. Find the best material for your environmental needs.
Material by Temperature
Custom Solutions
Injection molding solutions for unique challenges